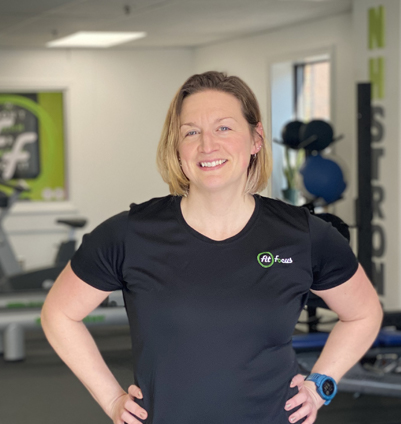 Deanna Mazzei
Deanna is one of the newest members to the fit focus team. She is from Rye New Hampshire and got her degree in accounting from the Lakes Region Community College. She loves Fit Focus because of the people, the atmosphere, and the wide assortment of equipment. One of her specialties is training women pursing their fitness goals and improving runners. Her favorite exercise to do is the barbell back squat and lifting her own body weight. One of her favorite aspects of training clients is seeing people achieve things they never thought they could do. When Deanna is not training people she enjoys obstacle course racing, crochet, and spending time with her three children and husband.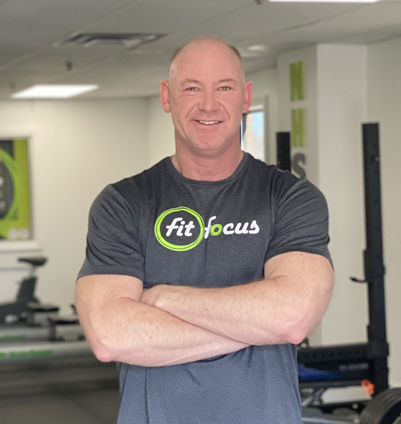 Shawn McLeod
Shawn has been a New Hampshire native since 1977. He studied business management at NHTI. He believes that Fit Focus is the best gym in the region because of its spacious area that fits a large variety of weights, women's area, and its set up of 'two of everything'. One of his specialties is training deconditioning individuals and older individuals looking to get back in shape. His favorite exercise to do is seated weighted dips. Watching his clients improve and seeing them get their life back are some of the most rewarding aspects of the job to him. Shawn has a daughter and two boys, when he is not spending time with them he is working out on his own at Fit Focus.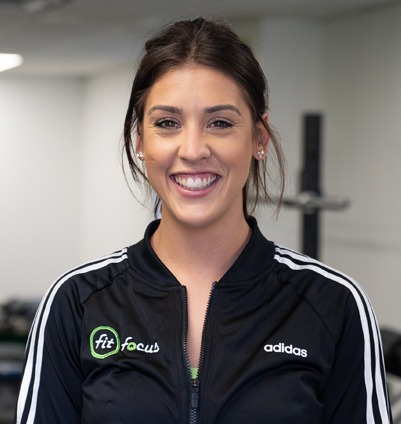 Colleen Holt
Colleen is our only trainer from Rhode Island. She studied kinesiology at New England College and has been at Fit Focus for the past year. What she loves about the gym is its positive atmosphere and family friendly environment that attracts people from around the lakes region. She loves seeing her clients improve and reach bench mark goals. One of her specialties is improving clients through lower body and core exercises to reach their goals on time. One of her favorite exercises she enjoys is assisted glute step-ups. In her spare time when Colleen is not training clients or teaching a Tabata class, she is with her dog Oakley, a very smart border collie.
Jeremy D' Amour
Jeremy grew up in the local area of Belmont New Hampshire. He studied exercise science at Plymouth State University and has been at Fit Focus since its inception. He like how the gym is the best facility in the lakes region with amazing clientele and some of the best trainers in the region. His favorite exercise is the squat because it is a great analogy for life, when something heavy is pushing you down you have to stand back up! He loves how he has the ability to change a person's life for the better, either in the aspect of physical fitness or developing better habits. He is very well rounded trainer that has had a taste of many different training styles which he uses to make the best workout for the client. When Jeremy isn't working at Fit Focus he enjoys playing hockey at his alma mater Plymouth and the local area of Laconia.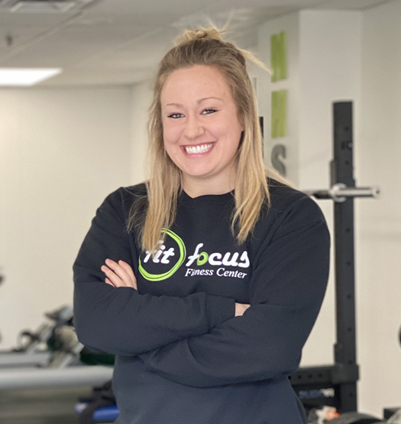 Emily Giambastini
Emily is from across the country in Walnut Creek California. She became acquainted with the local region when she attended the University of New Hampshire earning her degree in psychology. She likes how Fit Focus has a good diversity of people that either like to lift or just enjoy fitness. The positive atmosphere and good vibes at the club are other reasons she enjoys spending time at the gym. Her favorite exercise to do is pull ups and working the shoulders. Clients she has a specialty in training are women trying to lose weight and helping people create healthy habits. She loves how she can get to know the client in a bigger way than just their fitness goals, but also build a personal connection with the person. Sharing knowledge and learning from the client themselves are also aspects she likes. When Emily is not training or teaching spin classes she enjoys watching Grey's Anatomy and spending time outside when the weather is nice, especially during the fall season.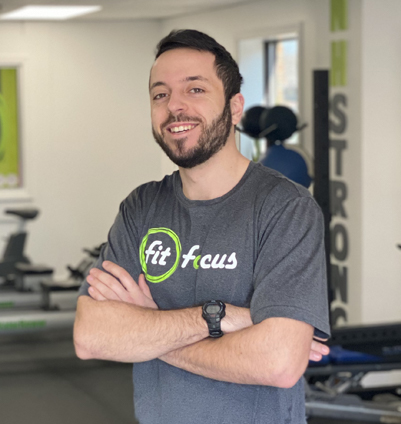 Warren Bartlett
Warren is from the local area of Loudon New Hampshire. He went to Plymouth State University where he studied exercise science. What he enjoys about the gym is how it is really clean and a one of a kind facility. What he loves about training clients is how he can build a strong connection with people as they pursue their fitness goal. One of his specialties is working with clients that are looking to improve on their running, as he ran collegiately at Plymouth earning All-American honors in the mile. Not surprisingly his favorite exercise to do is running intervals and sprinting. When Warren is not training he enjoys raising chickens and hiking in the White Mountains of New Hampshire.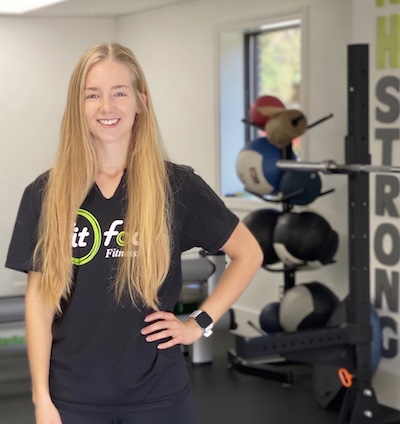 Sydney Vachon
Sydney is a New Hampshire native, having grown up in Laconia, NH. She attended Ithaca College in Ithaca, NY where she earned a degree in clinical exercise science. She loves that Fit Focus meets the needs of all individuals with a free weight area, cardio deck, tons of space, a group exercise room, a women's only room, and a private personal training studio for one-on-one sessions with clients. Her specialities are weight loss, metabolic training, and functional exercise. She puts emphasis on exercise cues and proper form in her sessions and classes. Sydney loves seeing her clients improve their fitness and fall in love with exercise. When she's not at Fit Focus, she loves hiking and adventuring with her rescue pup, Bentley.